15,000pcs Analog / month or 6000pcs PoC / month

Railway  Security  Logistics Patrol System

RF Hardware Embedded Android System

IWCE PMR EXPO GS SPRING GS AUTUMN
Development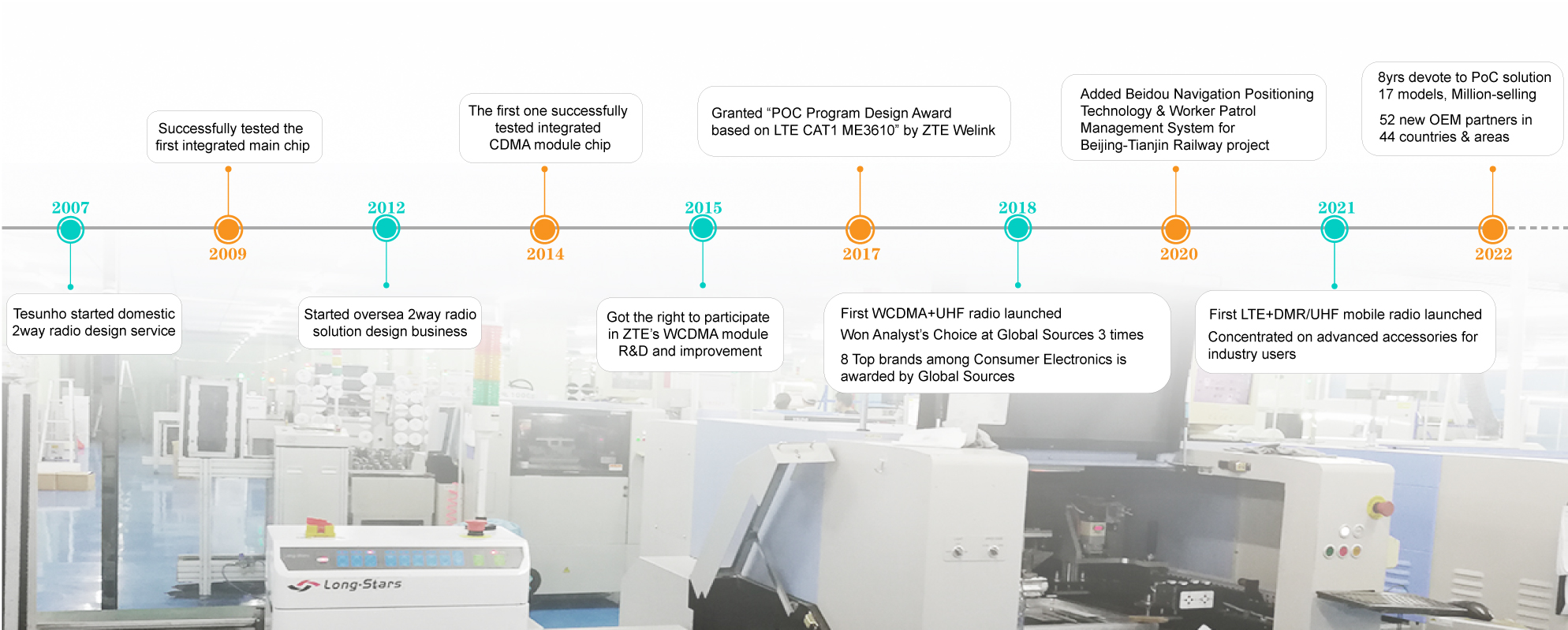 Honor & Certificate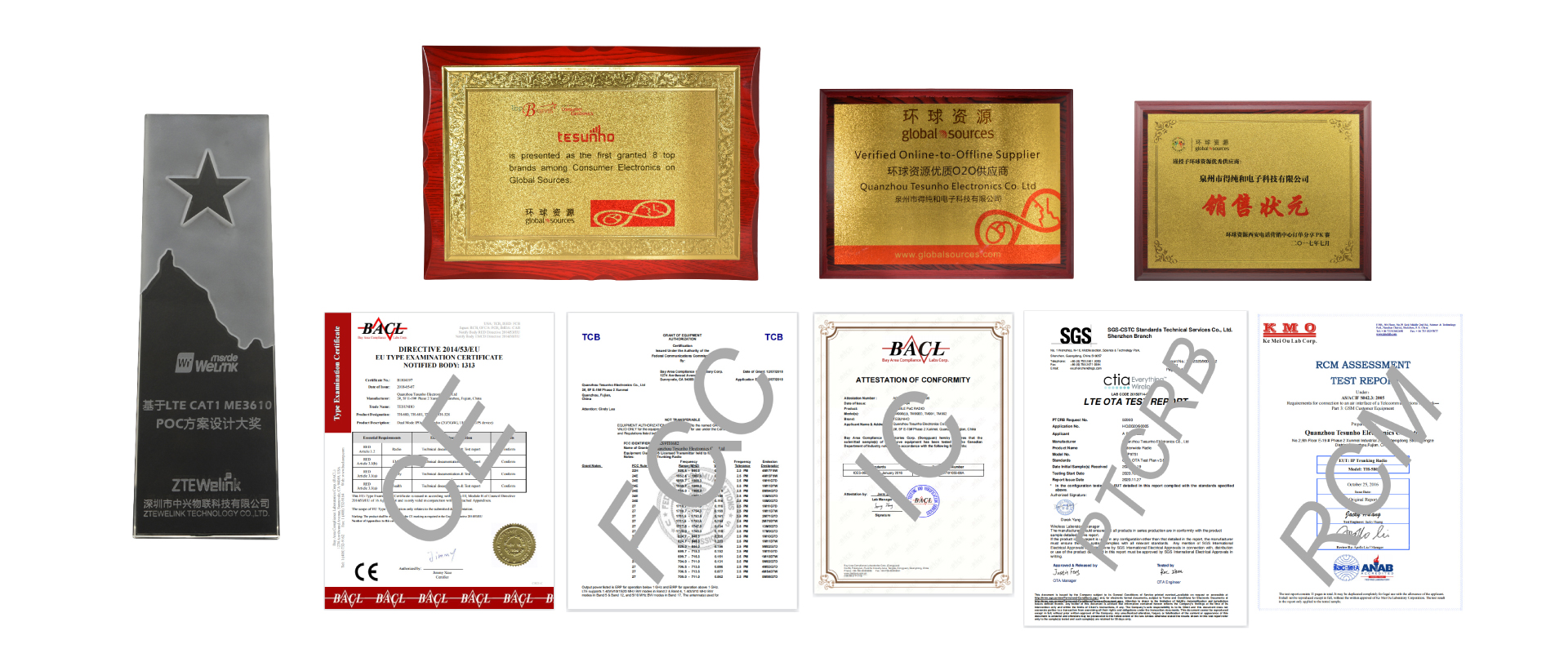 Exhibitions & Partnership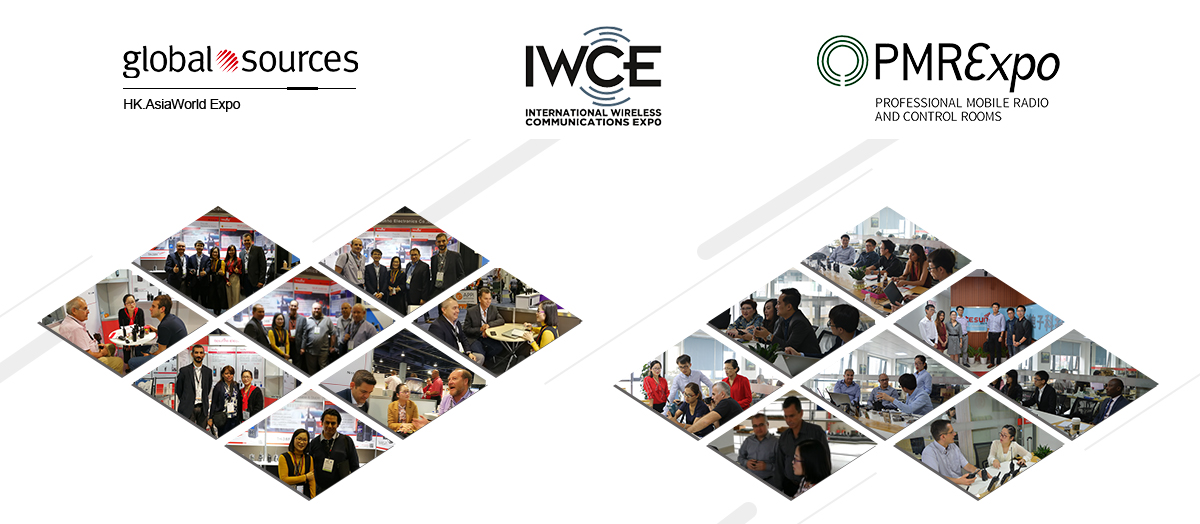 Core Values
Tesunho Electronics Co., Ltd is the leading PoC IP Walkie Talkie supplier in China. We are specialized in two way radio design, technical support, production control, sales, marketing, after-sales service and secondary development. Offer a variety of professional Wireless Telecommunication Equipments and plans to support different industries, such as Security, Logistics, Transportation, Railway, Irrigation, Government Department like Firefighter Station, ect.
In order to adapt to the revolutionary development in wireless telecommunication industry, Tesunho Electronics focus on client's need and leading technology to achieve durative innovation. We co-operate with industry fellows with open mind, pay close attention to build up a face-to-future information channel, in order to create durative value to our clients and the whole community. Based on the core target, Tesunho Electronics devote ourselves to enrich people's life and communication, to help people improve working efficiency. Meanwhile, we are pursuing to be the best working partner for the great mass of two way radio manufacturers, becoming a popular brand among consumers.
Tesunho aims to be the leading Push to talk over cellular radio supplier. We are running on the way and believe it will come true, because we believe that the future for walkie talkie will be digitalized, networked, intelligentized. Our products are all designed on this trend.
Sincere and trustworthy
Sincerity and trust is our most important invisible assets! We insist to earn clients' good graces by it.
Clients success is our business
To serve for clients is the sole reason for Tesunho's existing. Clients' needs are the development motive power. We belive in "Customer first", react to its need immediately and high-efficiently. We believe that "Client's success is our business", and we are creating long-term profit and value for clients.
An open mind and enterprising spirit
In order to cater for clients better, we are working with enterprising spirit and open mind, to achieve more durative innovation.
Make progress every day
We are doing our best to be perfect with self-criticism, facing to the problem we have and conquer it.